Chhoti Si Aasha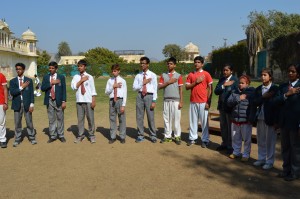 Chhoti Si Aasha is a hard hitting street play which is connected to the 'Save the Girl Child' campaign.
Enough has been said and shown on the plight of the girl child in our country. We are all aware of female foeticide, female infanticide, dowry deaths, girls being dumped in trash cans…………………here we bring this play with a slightly different perspective.
Chhoti Si Aasha explores the reason as to why our society has reached the point where we need to announce campaigns, hold protest marches and pass legislations to save the girl child.
In a country where women are venerated as Goddesses, where non-violence is the mantra given by the 'Father of Our Nation' and followed religiously by most religious sects……….how have we stooped down to a level where such a heinous crime is being committed by the common man without any qualms?
Superb direction by Mr Aaroosh Sethi and magnificent performance by our young acting maestros will surely give you goose bumps as we take you through one of the most thought provoking acts of all time.
Come and kindle the hope of a better, well balanced society together with us.
Yehi Hamari Chhoti Si Aasha hai !!