Grandparents are grand in the true sense of the word. Their love is grand, their value in our lives, their care, their affection, their concern, their lessons, their stories…..everything related to them is grand…Every child is precious to their parents but he is priceless for his grandparents!!!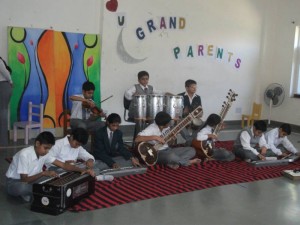 We may not realise it in the routine hustle bustle of our lives but our grandparents deserve to be honoured and cherished and also reminded of how important they are in our lives. The present day lifestyle of kids robs them of some of the traditional values including spending time with grandparents at home. So keeping in line with The Palace School tradition of honouring the Grandparents, each class celebrated Grandparents Day during the session 2013-14.
 Each class presented a plethora of programs prepared especially for their grandparents. The excitement and exuberance in their efforts was clearly evident as it was a rare and unique opportunity for them to showcase their skills in front of their grandparents in school.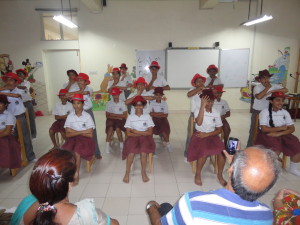 Various dances, skits, songs, musical instruments presentation, songs, stories, games and poems were presented by each class for their special guests!! Lots of prayers, good wishes and words of gratitude were conveyed to the grandparents through beautifully made greeting cards.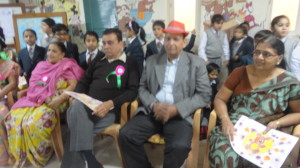 The grandparents and their grandchildren had a lovely time together and they thanked the school and teachers profusely for celebrating a day especially in their honour !!
                                               -Pooja Garg