Summer break is synonymous with study break. It is the time to unwind, learn new skills, get refreshed and energised . We are sure all our students had a remarkable summer holiday and everyone is now ready for the ensuing academic session !!!
During the summer holidays the school itself was a hub of activities which were thoroughly enjoyed by the participants of the summer camp. Sports like cricket, football, swimming, tennis, skating and visual and performing arts attracted the young talented children who wanted to enrol in every activity !!! Their enthusiastic spirit was commendable!!
Even the mothers of the students were offered an opportunity to break their mundane routine and create beautiful art pieces.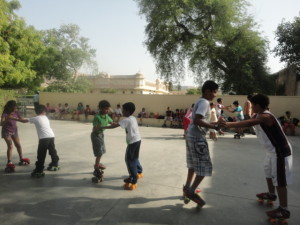 Now that the summer break is over we welcome our students back to school. All the teachers too welcomed their class on the very first day by engaging them in a fun activity. Class I children had a fun time discussing their summer break while eating popcorn and then making a collage.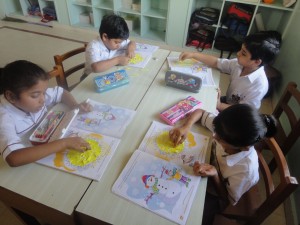 We wish all our students a very rewarding session ahead !!!