Christmas, a time to make merry, be kind and compassionate and ask for forgiveness for one's sins.  
In keeping with the secular ethos of The Palace School, the Christmas festive spirit prevailed in the school premises, with special assemblies, beautiful decorations, fun activities,  and a Christmas gala event held on 23rd Dec.
The days' program started with special prayers to invoke God's choicest blessings on all. Lots of Christmas carols made the whole audience sway to the melodious tunes and filled the air with festive spirit.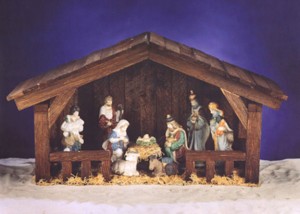 A short enactment by the teachers showcased the birth of Lord Jesus and enlightened our youngsters with the miracle of Lord being born in a manger.Vibrant dances to the tunes of 'Merry Merry Christmas' and 'Jingle bells' had the audience shout and demand for repetitions to continue with the bonanza.
The surprise visit of Santa was like an icing on the cake especially for our level I and II children as their joy knew no bound to be with the messenger and harbinger of love.
Skating dance performed by the deft skaters of our school, enthralled one and all and made us all feel very proud of our children's skating prowess. The beautiful and graceful moves so well synchronized with the foot tapping music floored the viewers and the arena echoed with continuous applause as it came to an end.
No Christmas celebration is complete without the proverbial 'gift giving ceremony'. Santa visited each and every class in the school and bestowed upon the students the unconditional love and good wishes in the form of gifts and chocolates.