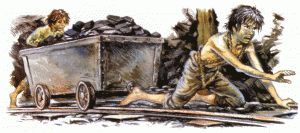 The underlying emotion in Vibhatsa Rasa is disgust. It is a type of aversive reaction that involves withdrawing from a person or object with strong expression of revulsion.
This rasa proved to be quite a challenge to portray. There are so many things around us that evoke disgust, so many social evils which showcase the ugliness of society. What proved to be a challenge was how to pick up a topic which would not only do justice to the rasa, but also be suitable for children to perform on and yet make the audience sit up and think….not an easy task to showcase ugliness and disgust aesthetically !!
So this particular act  is our original script to highlight an issue with which we are all aware of, which we all condemn loudly in our sitting rooms, which gives us yet another opportunity to curse the system…..yet we are not willing to do anything about it at our personal level.
We are sure this act will make you more empathetic towards the social evil we have highlighted and do hope that at least some of us decide to take a step in the right direction to address the problem. Be ready for The Palace School children to stir your emotions with our presentation of Vibhatsa Rasa.
Sincerely,
Urvashi Warman