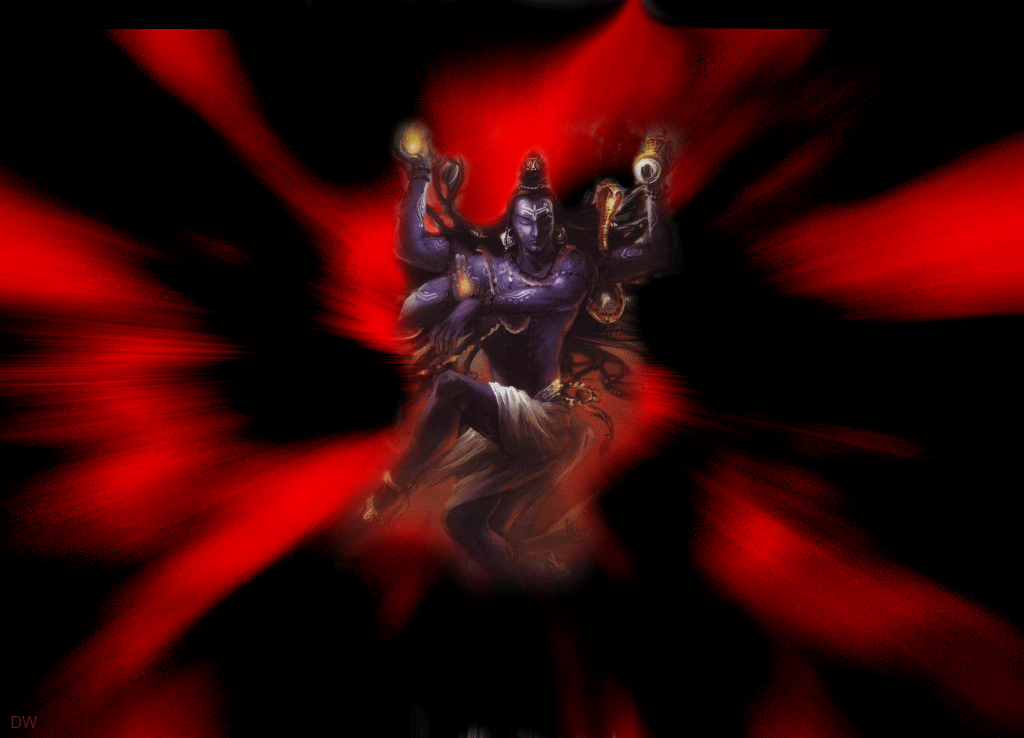 The underlying emotion in Raudra Rasa is anger. Extreme anger bordering rage is one of the most powerful emotions experienced by man. It can fuel both preservation and destruction. We have chosen to present the story of Shiva and his consort Sati for the depiction of this Rasa.
Sati's angst at being ignored by her father for the yojna, followed by her fury at the insult hurled by her father at her husband, her consequent self immolation followed by Shiva's Tandava Nritya brings out the essence of Raudra Rasa beautifully.Shiva's Tandava is a vigorous dance that is the source of the cycle of creation, preservation and dissolution. Tandava depicts Shiva's violent nature as the destroyer of the universe.Characteristics of the Tandava Dance have been described in the fourth chapter of Natya Shastra by Bharat Muni.
According to Natya Shastra the dance movements of tandava could be employed in the course of dance, fight and personal combats.
In our presentation we have tried to capture the essence of Raudra Rasa.
Kudos to the performing children!! It was a tough task for them to emote such powerful emotions – be it the haughty reproof of Daksh, Sati's father or the silent vexation of Sati's mother or the confused disbelief, sorrow and anger of Sati along with the uncontrollable rage of Shiva at the death of his divine consort ……… the 10 to 12 year old artists have done a commendable job. I am quite sure, our children will mesmerise you with their intense performance.
Sincerely,
Urvashi Warman